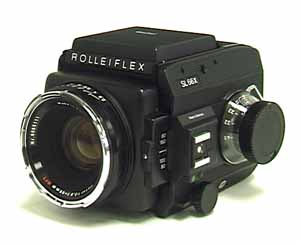 RolleiFlex SL66X was introduced in 1988 and had been manufactured for five years.
This is the model that TTL metering system corresponding automatic electronic flash is built in SL66. SL66X is the successor to SL66 and the basic model among SL66 series.

All the lenses and accessories is common to SL66 series.
---